As we look forward to a new chapter as a team, it's important we recognise the immense contribution of our sponsors and partners in the last few years, the biggest of whom is CAMS. Their unwavering faith in us and support over the last three years has been invaluable to the team and the development of our riders. Having stability during a time that was anything but stable, allowed us to show what we are capable of. The results in the last season speak for themselves.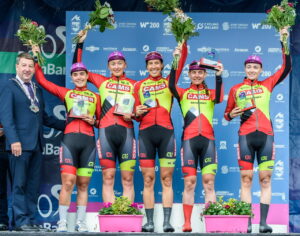 "CAMS contribution and long term commitment has contributed 100% to our success and achievements," said Team Manager, Simon Howes. "Not only results but also supporting us to help raise the profile of and progress women's racing in the UK. A big thank you from everyone here and at Team OnForm. 
"Although our title sponsorship is changing, we are grateful that CAMS wish to continue supporting us on our journey. We look forward to many more years as Partners."
Valentina Slater, Sales Director at CAMS, said: "It was a pleasure to be a part of yet another exciting season as Title Sponsor for CAMS-Basso.
"CAMS has been a proud sponsor of the team for the last three years, supporting them throughout the pandemic and into the 2022 season. The year has ended on an incredible high with them securing the Individual and Team classifications in the UK National Road Series.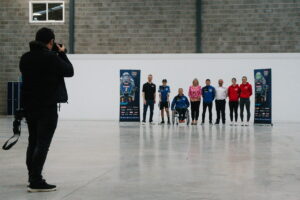 "It has been wonderful to watch the riders progress and develop in the years that we have worked alongside them, with new and exciting young talent also entering the team in that time. They are fantastic role models for cyclists and have played an important part in raising the profile of women's cycling.
"At CAMS, we are passionate about supporting cyclists on the road, but as cycling enthusiasts ourselves, we are also great fans of the sport. The entire CAMS-Basso team have been brilliant representatives for CAMS and everything that we stand for, and our partnership has enabled us to help more cyclists, getting them back on two wheels after a non-fault accident.
We are delighted to continue to support the team into the 2023 season. We are looking forward to working with them and supporting the sport."
We are delighted that CAMS will continue to support the team this year as part of our partner team. Thank you to everyone at CAMS for the last three years and we look forward to continuing our journey together!