British UCI Continental women's team CAMS-Basso has revealed Basso Bikes will be a new team bike sponsor for the 2021 racing season.
This weekend's Amstel Gold race in the Netherlands will be the first event to see the brand-new bikes in action.
The CAMS-backed team was formed at the start of 2020 with a three-year sponsorship deal from CAMS, after evolving from the Brother UK-Tifosi team. For 2021, the team has switched to Basso Bikes, one of the most prestigious and historic Italian brands of bikes, and confirmed a rider line-up mixing proven racers with a promising addition of younger riders.
Team Principal Simon Howes said: "This is a really exciting development for the 2021 season and combines a new bike with some new riders, additional team senior management who carry with them a huge amount of experience with what we hope is going to be a full year of racing.
"We had two races already in 2021 and that's one more than we managed in the whole of 2020 thanks to the covid disruption to racing! We have learned a lot at each race so far. Amstel Gold is a tough race and there are some of the world's best riders taking part so we know how hard it will be but also how important it is to be there and to be invited."
CAMS-Basso Bikes will use the new Basso Diamante Disc with a host of bespoke component upgrades to make them a fast, versatile racer that can tackle the many different types of road racing events throughout the 2021 season.
CAMS Sales Director Valentina Slater said: "CAMS are delighted to be continuing into their second year of sponsorship with the CAMS-Basso women's team and we are excited to see them showcase their talent on a national and international level in 2021.
"CAMS is a company powered by cyclists and we want to contribute not just to racing, but also to the fantastic dealers we work with to replace or repair customer's bikes.

"We are confident we can see some great racing results this year and we look forward to the development of some really promising young riders who can work well with the more experienced racers at the CAMS-Basso Bikes team."
Mike Catlin, Owner and Commercial Director of Chicken Cyclekit which has supplied the Basso Bikes said: "Basso Bicycles bring a long history of racing performance to the CAMS-Basso Bikes team that will help elevate their racing achievements to new heights. We are thrilled to support and have been a part of the teams' evolution over the past seasons.
"To supply these bikes fitted with Campagnolo, Deda, Prologo and Schwalbe products couldn't be a better way to display these brands from our portfolio."
Amstel Gold race this weekend – April 18
CAMS-Basso Bikes is the only British UCI Continental team taking part in the Amstel Gold race and it will be a big challenge after a year of racing that was completely ruined by the pandemic. This included the cancellation of the Amstel Gold event in 2020; a race the team was also invited to attend.
The first of the Ardennes classics takes place on Sunday, April 18. The race is part of the UCI Women's WorldTour and draws in many of the top riders and teams in the world.
The team is looking forward to taking on the infamous Cauberg Hill and racing against some of the top riders in the women's pro peloton in 2021.
A new team website has been created at www.cams-racing.com and this will carry racing reports, results and a constant stream of news and features throughout the 2021 racing season and beyond.
CAMS is part of Direct Accident Management (DAMS). DAMS was established in 1996 and they have since helped thousands of clients get back on the road following a car, motorcycle or cycling accident.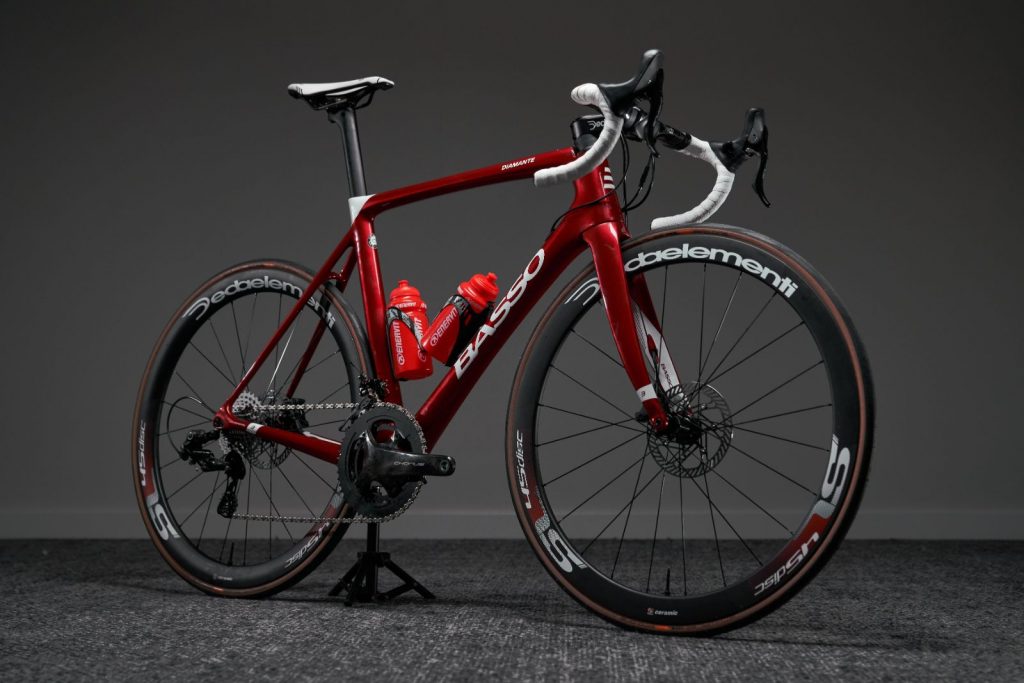 The confirmed CAMS-Basso Bikes rider roster for the Amstel-Gold race:
Emma Edwards
Jess Finney
Jenny Powell
Katie Scott
Hayley Simmonds
Jo Tindley
The full 2021 rider line-up for CAMS-Basso Bikes:
Megan Barker
Emma Edwards
Rebecca Durrell
Jess Finney
Illi Gardner
Natalie Grinczer
Clover Murray
Jenny Powell
Katie Scott
Gaby Shaw
Hayley Simmonds
Jo Tindley
Kate Wootton