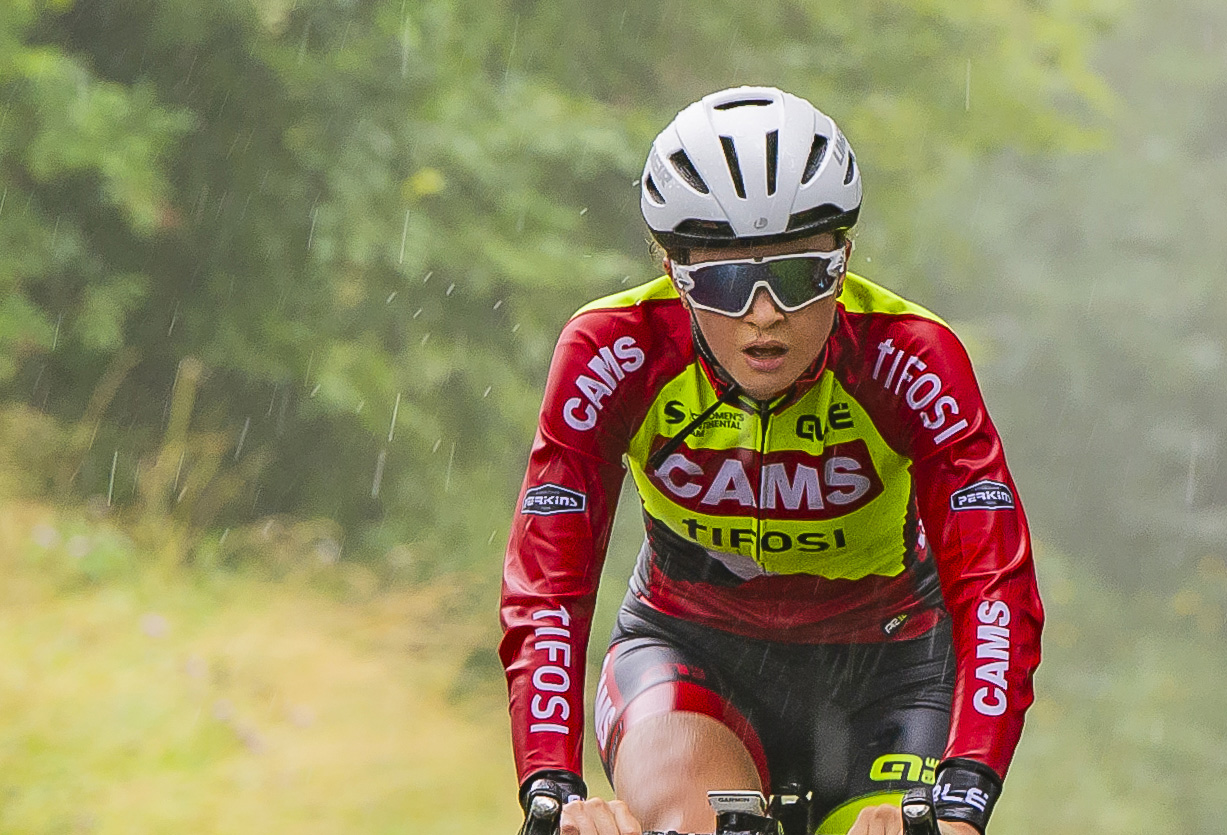 28 Aug

Kate Wootton signs as stagiere for CAMS-Tifosi

CAMS-Tifosi is excited to announce the signing of Kate Wooton for the remainder of the 2020 season.

Kate will be joining the team as a stagiere as a part of the development of future talent that's at the core of the CAMS-Tifosi team concept and already joined the team on a very wet team training ride last week.

With UCI rules allowing two riders to stagiere during a season, the team is looking to add another rider at this level in the near future.

Stagiere riders are the racing equivalents of interns who are hoping to develop their racing and riding skills and this kind of rider development is at the core of what the CAMS-Tifosi team hopes to achieve.

Kate first rode for Team OnForm at the end of 2017 representing that team at the Revolution track future stars series, before joining team OnForm as a first year junior in 2018; staying with the team since then.

CAMS-Tifosi team principal Simon Howes said: "Kate has shown tremendous commitment to developing as a racer, always representing her team in a positive way. During this time Kate has ridden tour series criterium, national road series and last year the tour of Ireland.

"I'm delighted that to show our appreciation of her commitment to reward Kate with a stagiaire contract for the remainder of 2020.

"The team's race calendar is forever changing due to circumstances caused by the Coronavirus pandemic, however it's hoped Kate will get to race in CAMS-Tifosi kit. However, if she doesn't get to race, guesting like this will give Kate the opportunity to see how a UCI team is run as well as having the opportunity to learn from riders on the CAMS-Tifosi team."

The CAMS-Tifosi team was earlier this year confirmed as having attained UCI Women's Continental Team status for the 2020 racing season. The global Coronavirus pandemic and suspension of racing has stopped the team being able to compete but the team is prepared and ready for racing once it resumes.

CAMS is part of Direct Accident Management, one of the UK's leading accident management companies. CAMS and the wider group have been helping people who have been involved in car, motorcycle or cycling accidents since the company was founded in 1996. Since then they have assisted thousands of clients by getting them back on the road.

This new, three-year sponsorship deal has been specifically tailored to enable the team to enjoy long-term stability and focus on rider development.