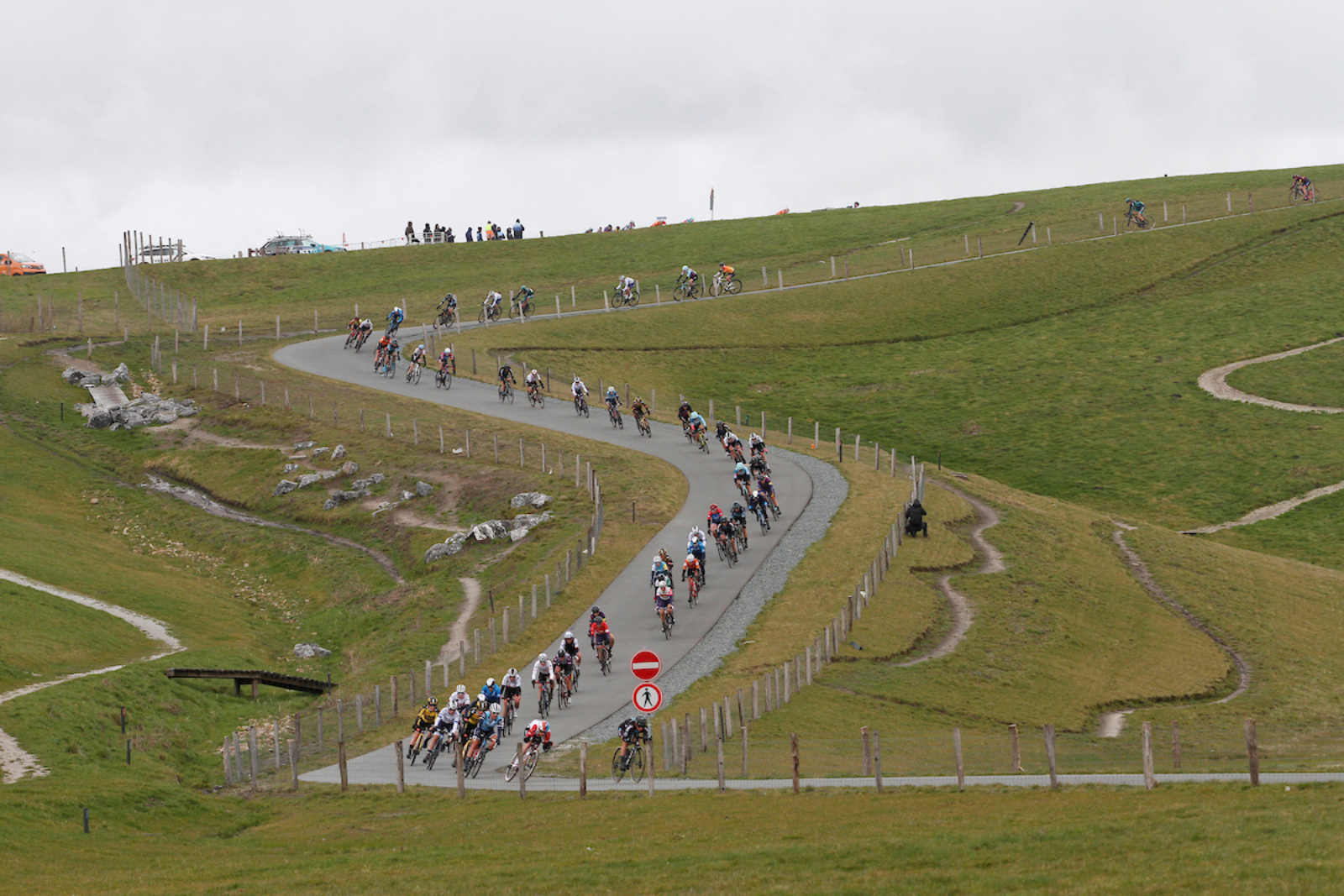 12 Mar

CAMS-Tifosi riders learn lessons after a tough day at Healthy Ageing Tour

It was close, but not quite close enough for the CAMS-Tifosi riders at the Healthy Ageing Tour on the third and final stage of the event in the Netherlands today.

The Healthy Ageing Tour was the first race the CAMS-Tifosi team has been able to attend since the suspension of racing due to the pandemic more than a year ago. The team has a mixture of new and experienced riders.

After what was a fast, attritional and extremely tough day, none of our riders were given a time, as they were pulled from the race with just one lap remaining.

Held in terrible, cold, wet and windy conditions, the race itself was incredibly exciting, with young Dutch rider Lonneke Uneken (SDWorx) holding on to win the stage after a long solo break. Ellen van Dijk (Trek-Segafredo) fought off sustained attacks to take the general classification for a record fourth time.

"I was in a group of about five or six and only 34 people are on the results, and we were just outside that group," Jo Tindley said. "They pulled us because of the conditions and let the 34 in front go, so that's why we're not in the results. It's a shame because it would have been a nice result.

"This sort of race is very much about positioning and you needed to be up at the front, it's very narrow and unfortunately I was a bit too far back when lining up before the start.

"It was just a case of trying to move up where I could, picking off riders and moving up through the race on the climbs, and it that sense it wasn't ideal, but it got me through, but it wasn't part of my plan!"

CAMS-Tifosi rider Hayley Simmonds was caught up in a crash very early on in the race and suffered a twisted knee. She battled on through the pain for as long as she could but was forced to withdraw. Team-mate Jess Finney was in the same group as Jo for much of the race but was pulled out too.

For CAMS-Tifosi it was a good week overall and a positive start to a new year of racing after a year off from competition due to the pandemic.

Jo Tindley added: "I think it's been great, we're so fortunate to have this opportunity to be here and doing this. I have done this race before so know what this race is like and how hard it is. We have a very inexperienced team racing and I think they've done really well. They should be really proud of how they've ridden this week because it hasn't been easy.

"Stage one was tough because of the circuit we were on and with the time trial it was incredible. I've not done anything like that before in the wind, and today was brutal, I've not done a race like that before!"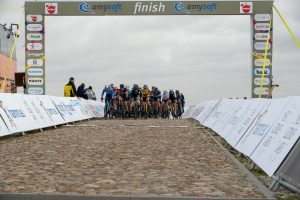 How the race unfolded
Today's stage was held on the VAMberg, a man-made hill constructed on an old rubbish tip and used every year at the Women's WorldTour race, the Ronde van Drenthe. But with that race postponed from this weekend until sometime later in the year, race organisers used the site instead.
Taking in 17.5 laps of the 6.6km circuit, and little time for recovery, the CAMS-Tifosi riders were set for a tough 115.1km race, each lap taking in two ascents of the VAMberg and its short and very sharp gradients. Just to make life more fun the steepest, 24% ramps were on cobbles!
An early move from stage one winner, Jolien D'hoore (SDworx) was soon caught by four other women, the former Belgian champion joined by team mate Uneken, Lauretta Hanson (Trek-Segafredo), Emma Norsgaard (Movistar) and our former team mate Anna Henderson, now riding with Jumbo-Visma.
With the bunch split behind, the five women were allowed a lead of which stretched out to 1.40 with 40km ridden, which put Norsgaard into the virtual overall lead, the Danish champion having begun the day only 33 seconds behind leader Van Dijk.
But as the kilometres and conditions took their toll the gap dropped and we witnessed a frantic final 30km.
Uneken found herself with four team mates in a small group, attacking with around 18km to go and with no one willing to drag other SDWorx riders back to the front the advantage grew to over three minutes, putting the young Dutch rider in the virtual overall lead.
Behind though, a bigger group formed and the advantage began to drop, before on the penultimate ascent of the steepest climb attacks brought her within 1.30. Van Dijk withstood repeated, late efforts to unseat her from the race lead, but the experienced former world time trial champion was able to resist.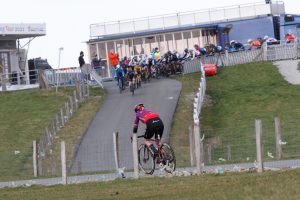 Result
Healthy Ageing Tour stage three, VAMberg – VAMberg (115.1km)
Lonneke Uneken (Ned) SDWorx in 3-32-13
Emma Norsgaard (Den) Movistar at 1-14
Lisa Brennauer (Ger) Ceratizit-WNT at 1-15
Ellen van Dijk (Ned) Trek-Segafredo at1-29
Lisa Klein (Ger) Canyon-SRAM at 1-33
Amy Pieters (Ned) SDWorx at 1-35
Alice Barnes (Gbr) Canyon-SRAM at 1-40
Amber van der Hulst (Ned) Parkhotel Valkenburg at 2-20
Pfeifer Georgi (Gbr) DSM at 2-54
Marta Lach (Pol) at 2-58
Final general classification
Ellen van Dijk (Ned) Trek-Segafredo in 7-08-38
Lisa Brennauer (Ger) Ceratizit-WNT at 06 sec
Emma Norsgaard (Den) Movistar at 12 sec
Lonneke Uneken (Ned) SDWorx at 20 sec
Amy Pieters (Ned) SDWorx at 29 sec
Lisa Klein (Ger) Canyon-SRAM at 43 sec
Alice Barnes (Gbr) Canyon-SRAM at 56 sec
Teuntje Beekhuis (Ned) Jumbo-Visma at 2-42
Amber van der Hulst (Ned) Parkhotel Valkenburg at 2-43
Anna Henderson (Gbr) Jumbo-Visma at 2-50