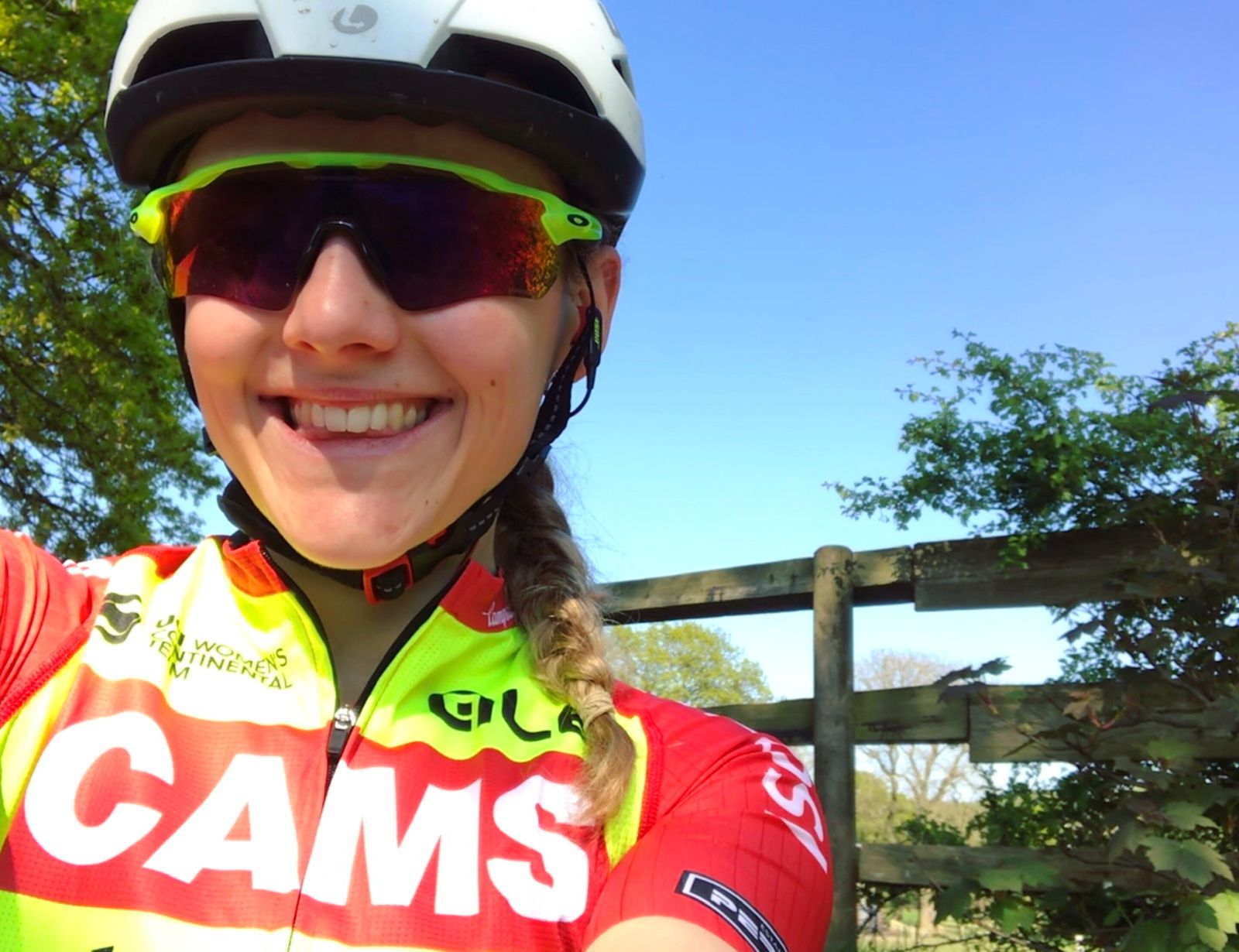 29 Apr

CAMS-Tifosi rider Megan Barker's lockdown blog

As everyone is very aware, we are living through some strange times at the moment.

In February, I had just finished my track season. I'd spent a lot of the winter on training camps in Valencia with the GB track squad as well as competing in the Minsk World Cup and then Track Nationals at the end of January. Unfortunately this meant that I missed the early season race and training camp with CAMS-Tifosi, and was raring to start my road season and join the rest of the girls. Turns out the Coronavirus had other ideas!

With the cancellation and delaying of racing, I, like everyone else, had to make a new plan. Pretty much straight away I took a week off my bike. Being both a track and road cyclist, my last week off had been last July so this rest was very welcomed.

I used it as an opportunity to work on the things that I had been putting off whilst focusing purely on getting fitter and stronger. I made yoga and mobility a daily focus, to help with a tight back and shoulder that I have been pushing aside for a couple of months. I also used my daily exercise to go for a short walk every afternoon, something that my tired legs normally don't enjoy!

Thankfully in the UK we are still able to exercise outside and so training hasn't been affected too much. It has given me a chance to take a bit of a rest from staring at my power meter, and instead just going back to the basics of riding my bike. I've really enjoyed exploring new roads near my home and embracing the chance of getting a bit lost. I've also added Zwift into my training, which isn't something I've used before, but I've really enjoyed getting stuck into some online workouts and races.

I am missing getting out on a group ride and chatting the hours away, finishing with a sunny cafe stop. I write this whilst staring out of the window at a grey and wet day, but I can dream!

I'm currently at home in Manchester, where I live with my boyfriend, Matt. Online quizzes have become a weekly event in our house. We are both naturally competitive people as cyclists, but are unfortunately terrible at quizzes as we have found out. Although we won our first one this week, and we may now retire whilst on a high.

I come from a family of very naturally talented artists. My older brother and sister are both amazing at drawing and I have a lot of their art work up in my house. I'm not so naturally talented, however I love sitting down, putting on some chilled music and giving it a go. It has been a nice way to spend some of the extra time I now have, and I've made cards for friends and family to show that I'm still thinking of them even though we can't see each other.

You can see an example of my brother Joe's work here.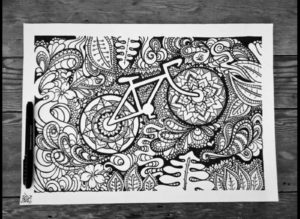 So there's a small insight into my lockdown life. I hope you enjoyed reading, and I hope everyone is keeping safe and healthy.
Megan